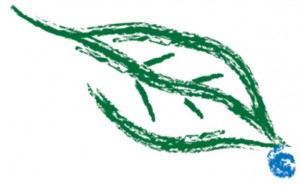 Psychotherapy for Adults, Adolescents,                            Couples, & Families

Therapists typically charge their full fee. However, under certain circumstances, I am sometimes able to provide services at a reduced rate. Talk with me about this.
Therapy Fees:
$160 per 50-minute session –  with Dr. Hofstetter
$60 per 50-min. session – with a supervised clinical trainee
Sliding Scale: Yes.
Payment for Services:
Payment is generally due at the time services are rendered, unless arrangements have been made otherwise with me in advance.  The form of payment is your choice of either cash or check.
Some therapy clients may elect to have their insurance help cover services.  The psychological services I directly provide are often covered by insurance plans which reimburse you for seeing out-of-network providers (for instance, many PPOs).  For clients who would like to use their insurance to pay for my services, please note that payment is given at the time of service.  If you request it, you will be provided with a monthly superbill or receipt that has information your insurance company uses for your reimbursement of services.  Many insurance companies reimburse you a percentage of the fees incurred when seeing a licensed out-of-network provider.  Since this depends on your particular plan, check with your insurance company to find out what percentage might be covered.
In order to provide clients a wider range of fee options for therapy, I am sometimes able to provide therapy services at a reduced rate through a trainee whose work I closely supervise.  You may elect to see one of my supervised practicum students or psychological assistants for psychotherapy, if available.  I may sometimes supervise practicum students, or otherwise employ psychological assistants registered through the California Board of Psychology or the California Board of Behavioral Sciences, to conduct therapy under my direct supervision. Typically, this is an unlicensed, advanced doctoral student, or perhaps a marriage and family therapy intern. Fees for supervised services performed by a practicum student or by a registered psychological assistant will be set at a rate that is commensurate with  their level of training, experience, and education.  Please note that your insurance may not cover therapy sessions with an unlicensed, supervised practicum student or psychological assistant.
 Please contact me, Dr. Hofstetter, with any questions you may have about payment.